24/7 QUICK MEDICAL CARE BY CERTIFIED ER PHYSICIANS THAT YOU CAN TRUST
Three types of covid-19 tests can tell if someone has a virus. These types are:
PCR test is used to directly see the symptoms of the covid-19. The PCR test will be completed step by step. 
Talk with us if anyone has symptoms of covid-19. The symptoms of covid-19 are shortness of breath, fever, cough, etc.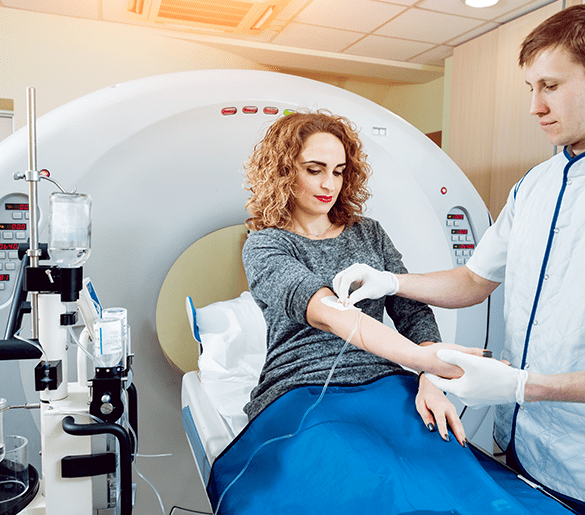 Why choose ER OF Dallas for PCR COVID-19 TEST
Choose ER of Dallas for Covid-19 testing with same-day results. By choosing our PCR Covid-19 test services, you will get several benefits which include: excellent customer service, a warm and welcoming atmosphere, drinks, and Wi-Fi conveniences. ER of Dallas will support your needs and quickly respond to your healthcare issues. Our specialists will talk with you directly when you call them and help you find the medical answers you need. Our PCR Covid-19 test is available at affordable rates with the fastest response time. Our staff is based on professional and skilled experts working 24/7 at our emergency rooms in Dallas.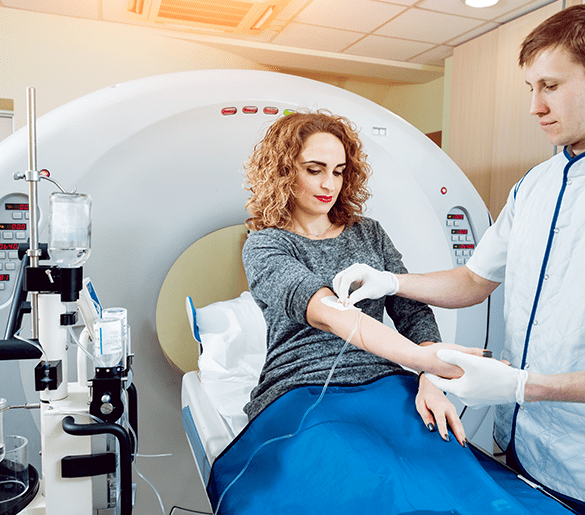 test & treatments of covid-19 we offer
Do You Need a CT Scan Now?
A CT Scanner is one of the quickest and more accurate examinations and diagnostic tools available in modern medicine, and because of this, it has become an invaluable tool to emergency physicians around the globe.
Check-In Online For Fast Care!
I stopped off at a major hospital and left when there were 50 people ahead of me. I found ER of Dallas, and they are the absolute best. Welcoming, nurturing, personable with THE best care and no wait. All of the staff from the check in to the day and night nurses and doctor, just absolutely wonderful.
I was seen very quickly and all of the staff was very nice and accommodating. I totally recommend going here!
Liam Hilton-Green
2023-02-23
Excellent and friendly service! Dr. Huang was so nice!
We ended up here on the evening of Christmas Day- Toddler vs. glass coffee table. I walked in a little frazzled with a screaming 2 year old and was welcomed kindly, taken back quickly and received excellent care. After some good numbing medicine and 3 stitches, all was well again. I took my son to our pediatrician to have the stitches removed (because we do not live locally) and she was very impressed with the sutures. I am certain Dr Latham and all the staff would have preferred to be home with their families on Christmas but I am very thankful for their service, patience with my toddler and the care we received!!
Rachel Russell
2022-12-30
We saw Dr. Latham earlier this week for our child! It was the middle of the night, and I was so worried! Everyone in the facility was so kind, helpful, professional, and organized. From check-in and understanding insurance copays to back in the exam room and bedside manner, everything was excellent. Dr. Latham was wonderful with our toddler, identified exactly the problem, and helped me get antibiotics! Then he texted later in the week to follow up and see how we were doing! A wonderful experience!!
ER of Dallas is a wonderful stand alone ER. I have been to several over the past few years and ER of Dallas is my favorite. The staff is so friendly and they made me feel like family when I was there for back pain. I was able to have a CT scan and an Ultrasound done while I was there. I received a diagnosis and they helped me with my pain. The doctor was very knowledgeable and kind. He explained everything to me in a way that I understood. My nurse was on top of all of my needs. The radiology and ultrasound staff understood my pain and were very patient with me. When the tech started my IV I barely felt a thing. I've never had such an amazing experience. If I could give more than 5 stars I would. THANK YOU!!!!
Lincoln Flores
2022-12-02
My mother had acute abdominal pain when I took her to the emergency room in dallas. From the doctor to the nurses everyone took good care of her and treated her well. Thank you all
Trenton Goldstein
2022-11-29
It's been the second time I have gone to the ER in Dallas. Great services and very cooperative staff. The best thing about this emergency room is that from the receptionist to the doctor, everyone was so professional yet so humble. Thank you.