24 Hour Emergency Room in Dallas
A healthcare amenity for 24/7 and 360-Degree Treatment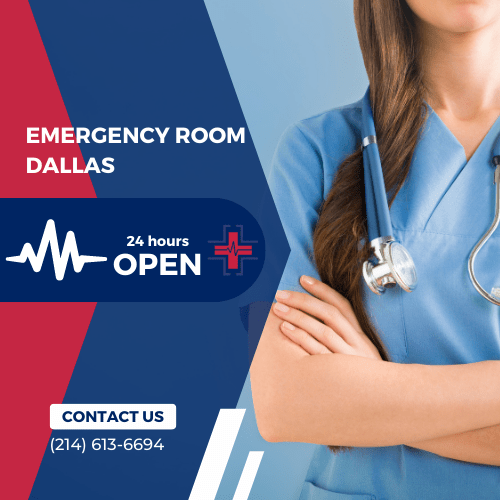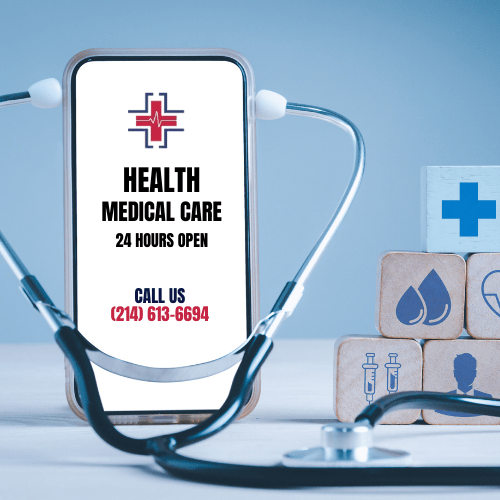 24/7 Quality, Personalized Emergency Care
The ER of Dallas is a state-of-the-art medical facility that is able to handle most medical emergencies that are handled in a hospital ER. Our full-service ER is available 24/7 for emergency treatment without waiting in line. We are conveniently located on Frankford Road just off the Dallas North Freeway.
The physicians, nurses and staff at ER of Dallas are committed to providing high quality, compassionate care for all ages, infants through adults. In most cases you will be seen within a few minutes of arrival by a trained emergency physician and a plan of care established. If your care requires an extended observation we are able to monitor your condition for up to 23 hours in our comfortable ER to ensure that you are improving. We take the time to explain your treatment plan, answer your questions and review any results during your stay. If needed, we can refer you to specialist care after discharge for rapid follow-up.
Our ER is equipped with laboratory and imaging equipment (x-ray, CT, ultrasound) to diagnose and treat most conditions. If our facility makes an evaluation and a longer hospital stay is required, we can make arrangements for ambulance transfer to a hospital to continue your care.
Emergency Services We Offer
We offer Rapid & PCR COVID Test along with Monoclonal Antibody Treatment for Prophylaxis and COVID-19.
why choose er of dallas emergency room
ER Of  Dallas's Emergency Room (ER) to provide fast, effective Emergency care when you need it most. Our ER is staffed by highly trained emergency physicians and nurses who are ready to handle any type of emergency, from minor and major injuries to life-threatening conditions.
Er of Dallas also offers a wide range of specialized services within the ER, including EKG, ECG, Pediatric Urgent Care,Strep Throat, mono test & Flu Test. Whether you're in need of Digital x-rays, CT scans, or specialized care for a heart attack or stroke, we're equipped to handle it all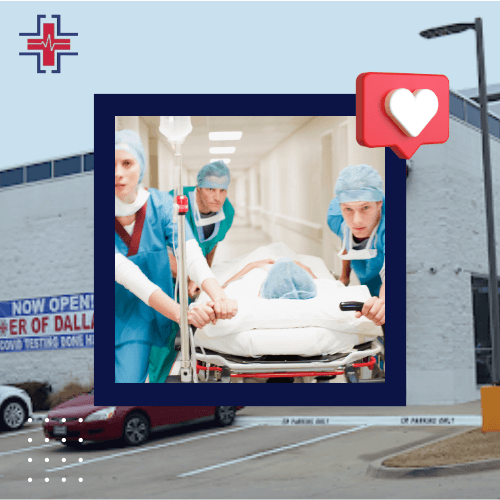 We Care for the Entire Family
We have a commitment to provide the best care for adults, teens and children. We have created pediatric care emergency room dallas that are cheerful for children and accommodating for families. We have pediatric medicine in pharmacy stock available if needed. At ER of Dallas, the pediatric emergency department is prepared to deal with any emergency.
Our Mission is Serving You
We are open 365 days of the year to care for you and your family. We are committed to providing excellent service that is quick, caring, comfortable and effective to get you back on your feet as soon as possible.
Common conditions that we treat include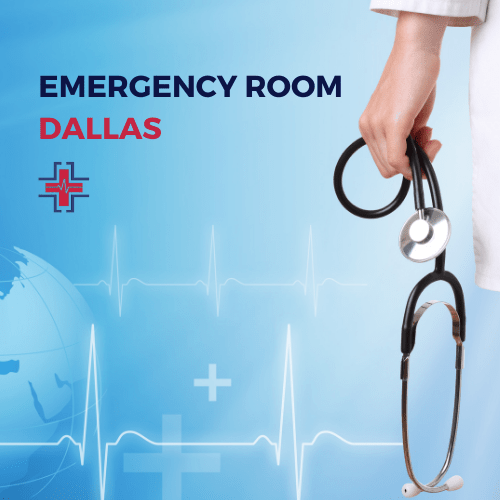 At ER of Dallas, we are open 24 hours a day, 7 days a week, including holidays.
Our healthcare team can help you get better soon in our caring and comfortable facility. Our wait time is minimal. We treat and diagnose a wide range of medical conditions.
Listed Below are Examples of Conditions that we Treat
Check-In Online For Fast Care!
I stopped off at a major hospital and left when there were 50 people ahead of me. I found ER of Dallas, and they are the absolute best. Welcoming, nurturing, personable with THE best care and no wait. All of the staff from the check in to the day and night nurses and doctor, just absolutely wonderful.
I was seen very quickly and all of the staff was very nice and accommodating. I totally recommend going here!
Liam Hilton-Green
2023-02-23
Excellent and friendly service! Dr. Huang was so nice!
We ended up here on the evening of Christmas Day- Toddler vs. glass coffee table. I walked in a little frazzled with a screaming 2 year old and was welcomed kindly, taken back quickly and received excellent care. After some good numbing medicine and 3 stitches, all was well again. I took my son to our pediatrician to have the stitches removed (because we do not live locally) and she was very impressed with the sutures. I am certain Dr Latham and all the staff would have preferred to be home with their families on Christmas but I am very thankful for their service, patience with my toddler and the care we received!!
Rachel Russell
2022-12-30
We saw Dr. Latham earlier this week for our child! It was the middle of the night, and I was so worried! Everyone in the facility was so kind, helpful, professional, and organized. From check-in and understanding insurance copays to back in the exam room and bedside manner, everything was excellent. Dr. Latham was wonderful with our toddler, identified exactly the problem, and helped me get antibiotics! Then he texted later in the week to follow up and see how we were doing! A wonderful experience!!
ER of Dallas is a wonderful stand alone ER. I have been to several over the past few years and ER of Dallas is my favorite. The staff is so friendly and they made me feel like family when I was there for back pain. I was able to have a CT scan and an Ultrasound done while I was there. I received a diagnosis and they helped me with my pain. The doctor was very knowledgeable and kind. He explained everything to me in a way that I understood. My nurse was on top of all of my needs. The radiology and ultrasound staff understood my pain and were very patient with me. When the tech started my IV I barely felt a thing. I've never had such an amazing experience. If I could give more than 5 stars I would. THANK YOU!!!!
Lincoln Flores
2022-12-02
My mother had acute abdominal pain when I took her to the emergency room in dallas. From the doctor to the nurses everyone took good care of her and treated her well. Thank you all
Trenton Goldstein
2022-11-29
It's been the second time I have gone to the ER in Dallas. Great services and very cooperative staff. The best thing about this emergency room is that from the receptionist to the doctor, everyone was so professional yet so humble. Thank you.
Frequently Asked Questions